College Rodeo Athletes
YOUNG ABCRA MEMBERS ACHIEVING GREAT THINGS ON THE WORLD STAGE
Darcy Kersh
Oklahoma Panhandle State University, Studying Business with a focus on management.
Hometown: Emerald, QLD
The 2016 ABCRA All-Around Rookie Cowboy Darcy Kersh says he had always planned on going to America to pursue a career in rodeo, but being a timed event cowboy he realised the time it would take to get set up with the horsepower to win on.
With this in mind, Darcy explained, "I figured that going to College would be a good stepping stone for me to get set up over here, make some horses, get them seasoned, as well as obtain a higher level of education."
Darcy declared the highlight of his 10 months in the USA thus far was winning the Steer Wrestling at the first College Rodeo for the year in Colby, Kansas, riding a young horse that he started in the Steer Wrestling just three weeks prior.
"My goals while in the USA are to be the best I can be in and out of the arena, and pursue a successful career in the PRCA."
Darcy expressed his appreciation of his family for always encouraging him to jump in and not wait for the perfect time or perfect opportunity to start chasing his goals. Also, teaching him to work as hard as he can and be mentally tough.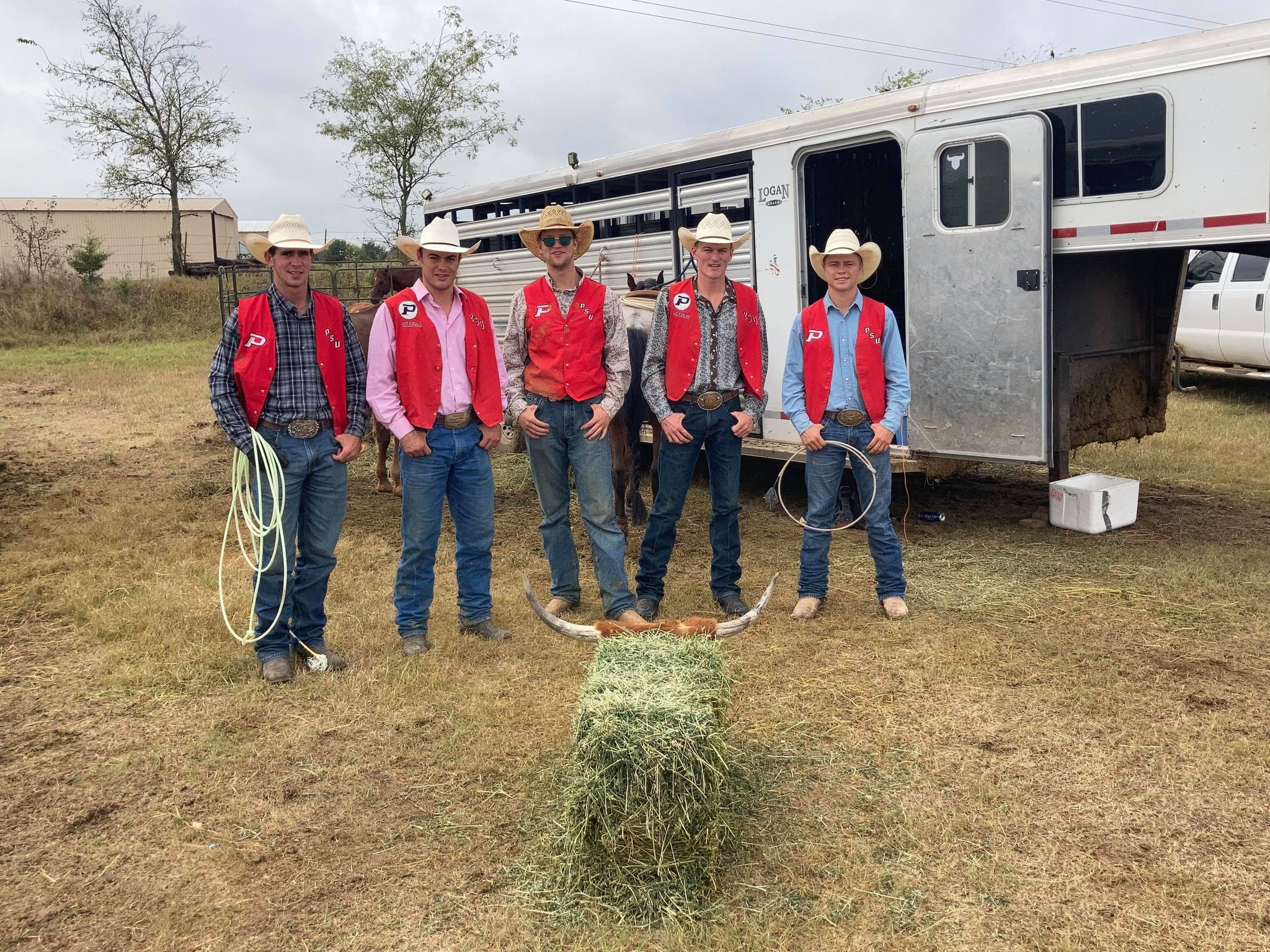 Darcy picture on the far left, with fellow Rodeo Team mates.
Luke Parkinson
Western Texas College, Studying Welding.
Hometown: Denman, NSW
You could say he was born to rodeo! Luke Parkinson was bred into a family of Rodeo Champions, his father Roger Parkinson is an ABCRA Australian Champion. His uncle, Steve Parkinson is a 13-time ABCRA Australian Champion, cousin Ty Parkinson is an All-Around World Champion with the IPRA in the USA, just to name a few.
At just 20 years of age, Luke has taken out 8 Junior ABCRA National Titles. The all-rounder competes in Bull Riding, Saddle Bronc Riding, and Team Roping, but his love for bull riding began at a young age and remains unmatched.
When given the opportunity to attend College in the USA and represent Western Texas College Rodeo Team Luke saw this was the perfect opportunity to start his Rodeo career in the USA.
Luke's goals while attending college include being successful at College Rodeos, begin competing in PRCA Rodeos and overall add a few international titles to his resume!
Luke would like to extend his thanks to parents Roger and Jillian Parkinson, his mates and Josh Birks for the contribution they have had on his rodeo career. He would also to thank the coach of the Western Texas College Rodeo Team for giving him this opportunity.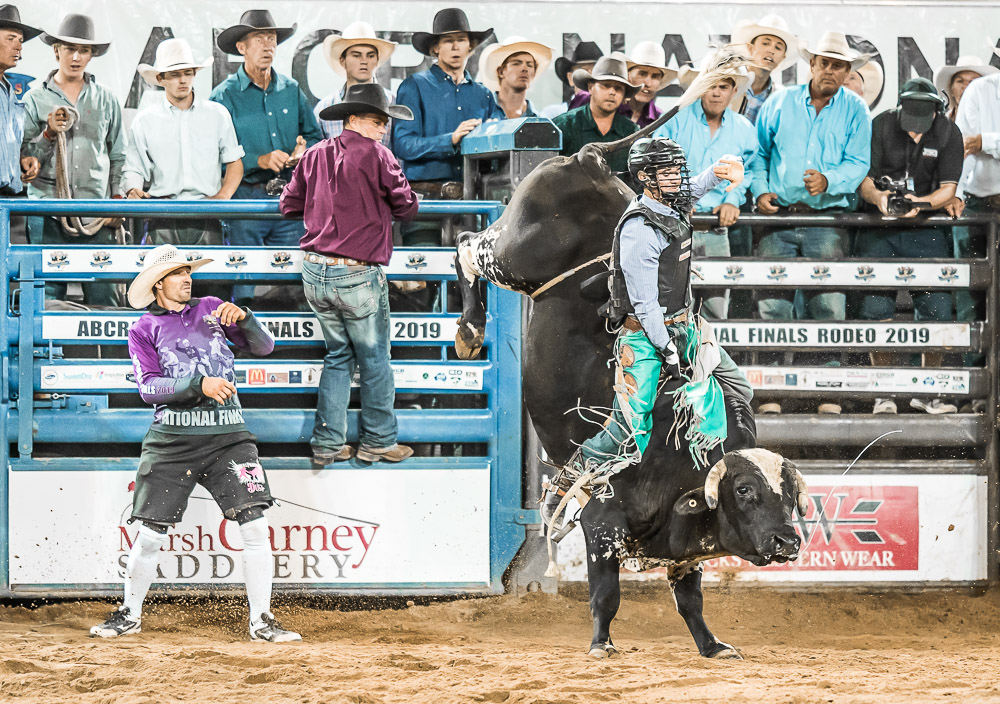 Stephen Mowbray Photography
Henry Watkins
Western Texas College, Studying Welding.
Hometown: Manilla, NSW
When given the opportunity to move to the USA to College Rodeo young Bareback rider, Henry Watkins jumped at the opportunity! He believed it was the perfect way to learn and better himself as a rider, as well as being the ideal way to start his rodeo career in the USA.
Henry only began riding broncs some three yours ago, but he sure has made his mark on the Australian Rodeo circuit. He placed second at the 2021 Tamworth Rodeo Round Up, he was the champion at the 2020 Barraba Show Rodeo and qualified to his first ABCRA National Finals in January 2020 where he placed in all three rounds of competition!
"My goal while in the USA is to make a living out of riding Bareback horses."
Great opportunities don't happen without great support! Henry would like to thank his parents for making sure he got to chase his dreams in the USA, as well as his mates back home for all the help and guidance they gave him to get started in his career.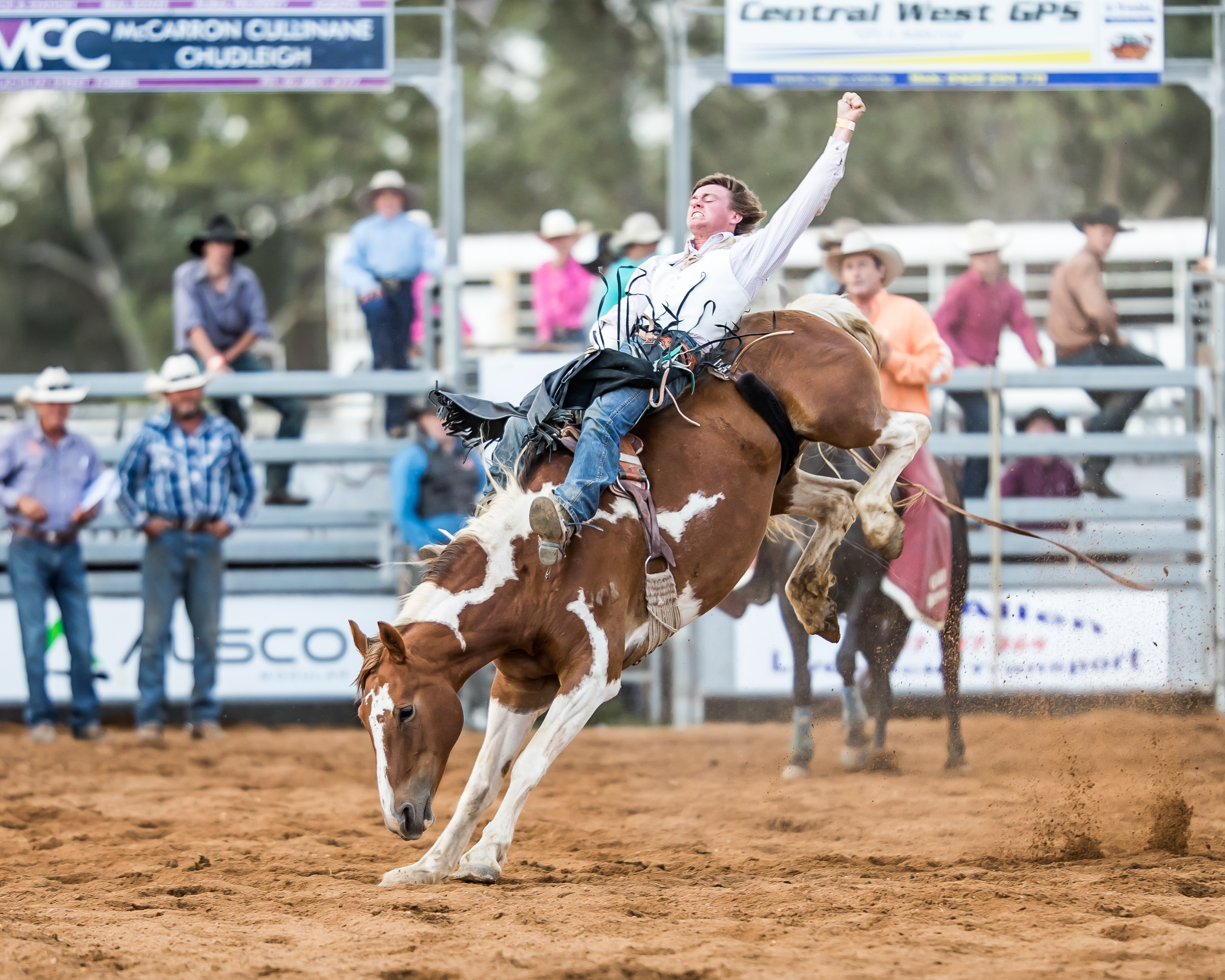 Stephen Mowbray Photography
Mackenzie Raaen
Odessa College, Associate Degree in General Studies
Hometown: Rocky Glen, NSW
Mackenzie began her career with the ABCRA in 2008 when she was just 8 year of age competing in the under 11 Junior Barrel Race. From there she has gone on to qualify for the Junior National Finals Rodeo multiple times and become a stong competitor in the Breakaway Roping also.
Mackenzie saw the opportunity to College Rodeo in the USA as a great way to further her skills and practice and rodeo almost every day, all while studying.
When asked what has been the highlight of her experience thus far Mackenzie's response was, "Everything!"
With the objective to take every opportunity to learn and be the best she can be, we are sure that Mackenzie will have great success in the USA and we look forward to when she retunes home to compete under the ABCRA banner once again.
Mackenzie would like to thank her family for their support and everything they have done for her over the years to allow her to have this opportunity.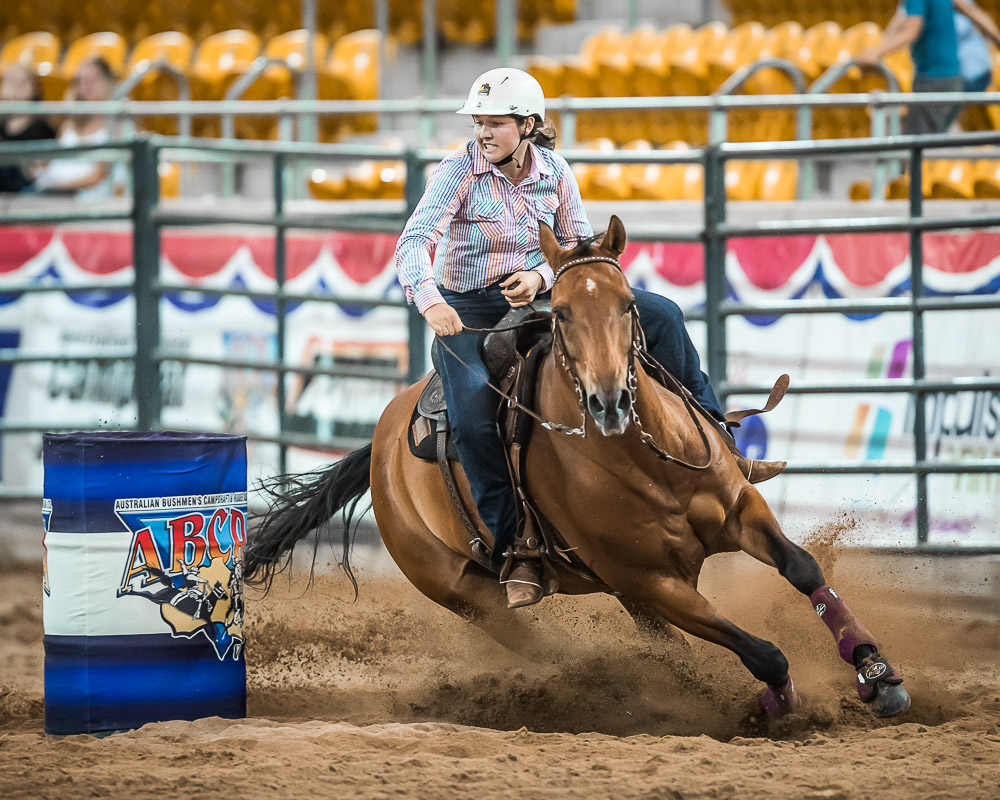 Stephen Mowbray Photography
Brought to you by: