IN THE CAMP WITH HUGH MILES
IN THE CAMP WITH HUGH MILES
As I begin the preparation for a run I firstly want my horse to be warmed up and ready. When warming a horse up I want it to be soft in the face, getting off my feet, and listing to me. I will chase a few cattle back and as I am doing so I want my horse to feel relaxed and comfortable, the more relaxed you can make it for your horse, the better they are going to perform and the more relaxed they are going to be for their next run.
While warming up a horse I will begin taking notice of what cattle are performing best. If they are a mixed pen I will look for what breeds or even what coloured ear tags are getting a full course more often. That way when I get to the camp before my run I know what I am looking for.
When I enter the camp I want to be relaxed and quiet as a walk through the mob. I am looking for a beast that is happy to be on its own, not bogging its head down in the middle of the mob or looking stressed and agitated. I want a beast that will feel my horse, respect it and not overreact. I like to take my time to get my beast to the edge to ensure I separate it from the mob on its own, getting your beast out on its own is always the ideal way to start a run.
Deciding when to call for the gate depends on both the horse I'm riding and the beast I select. Generally I will call after 3 or 4 turns. If it is a left hand course, I like to call on the right, to ideally leave on the left, setting my beast up best for the left hand course.
The key thing for people to remember in the camp is look after the cattle for the next competitor. Everyone deserves a fair and equal playing field and that starts in the camp!
Photo: Penwood Creations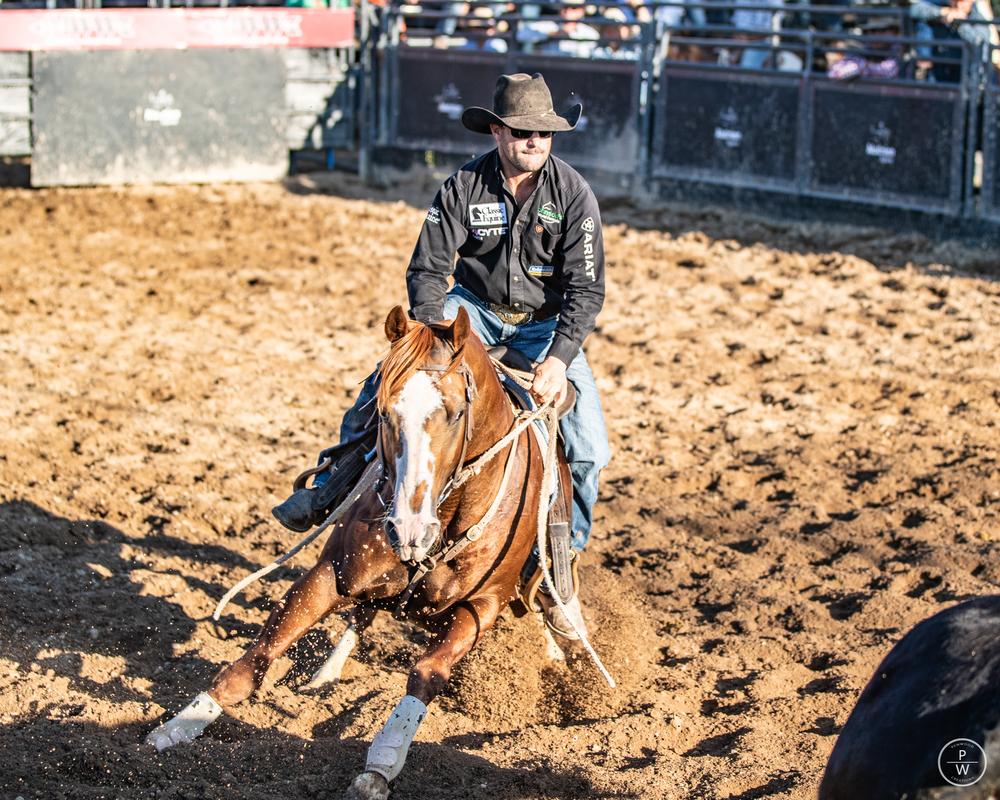 Brought to you by: